Kingsbarns, Fife
The clients contacted us looking practical and design guidance to extend their home so they could enjoy spacious, open-plan living and have more of a connection to their garden.
Using our 3D BIM software package, a series of proposals were modelled allowing the client to virtually 'walk' through the next spaces. The design opens up the existing kitchen space into a large, vaulted extension providing an open-plan kitchen, dining living space, with large feature slider out to a new decking area.
Materials chosen were simple, traditional slate for the roof to ensure the extension was in keeping with the local Conservation area style and vertical timber cladding to provide a visual link to local agricultural buildings and provide a modern feel.
The chosen design was prepared and submitted for planning. Full planning permission was granted and we soon began detailed design for the Building Warrant approval as the clients were keen to progress.
SIPs construction was selected to enable a thermally efficient envelope and feature vaulted ceiling but also as the system was quick and straightforward to erect.
The project took a little longer to complete than expected as a result of Covid 19 and lockdown, but the clients are delighted with the end result.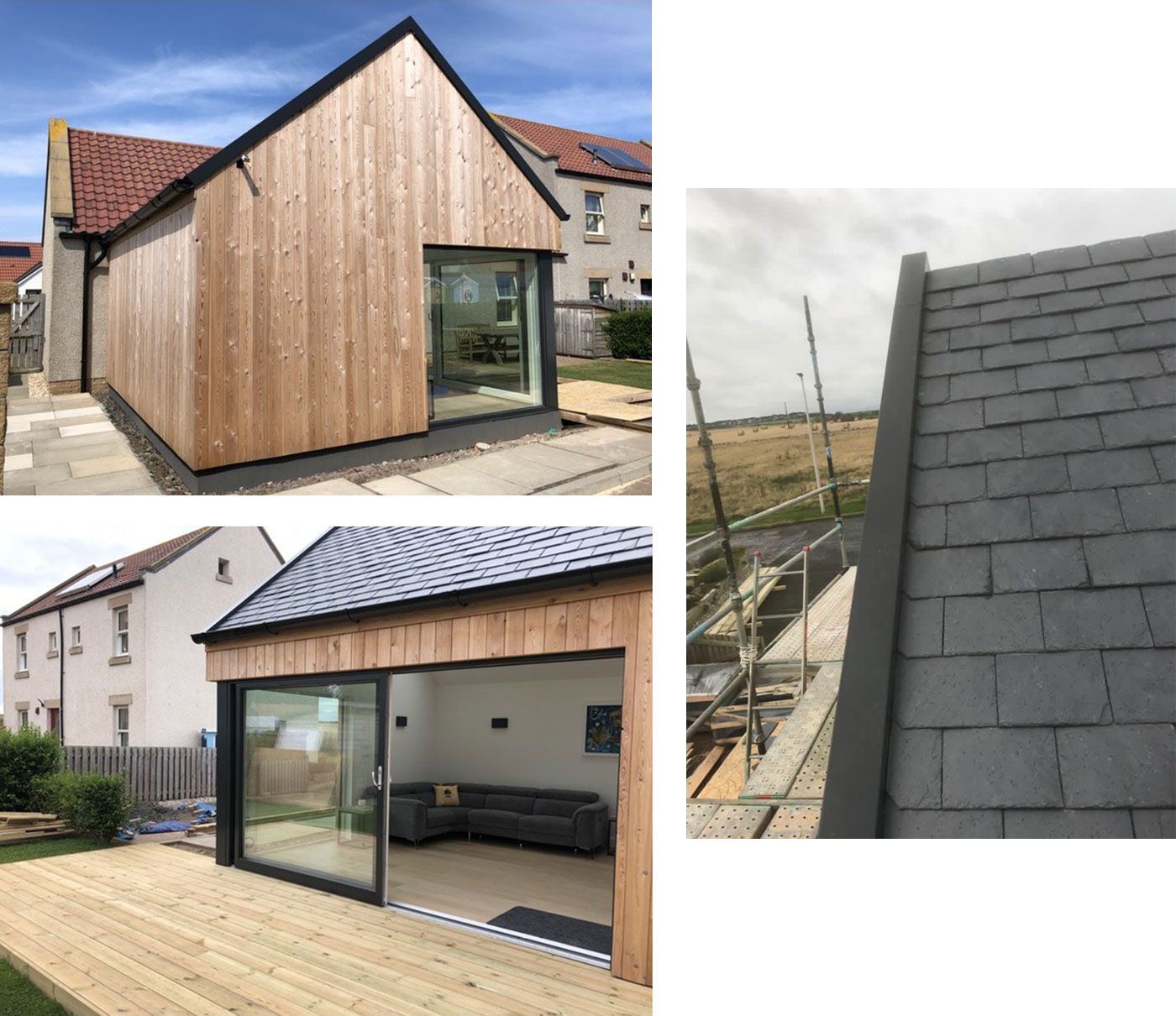 THINKING OF STARTING YOUR OWN PROJECT?
We'd love to hear from you
Get in touch today to arrange a complimentary consultation to discuss your project and the range of services we can offer. Use the following contact form and we'll get back to you as soon as possible, alternatively our email and telephone details are below.