Chryston, North Lanarkshire
We were approached by clients looking to downsize from their current, large family home into their existing rental cottage they had owned for decades. When their long-term tenant chose to move out, the opportunity was taken to alter the existing building to suit their requirements and improve it's thermal efficiency and energy usage.
Once the existing building had been surveyed and client's brief identified we generated a series of designs for discussion. These were then costed by local contractors. The costings were then used to tweak the design as necessary prior to submission to planning. The design provides the clients with a large open-plan living space, ground floor master bedroom with en-suite and 2 further bedrooms on the first floor. The clients would like to retain the existing stone where possible and have chosen to have charred timber cladding as a modern, distinctive contrast.
Full Planning Permission has been granted and we are now working with clients and engineer detailing the building for Building Warrant application. SIPs and timber frame options are being considered as are a range of renewable technologies. Triple glazed, timber alu-clad windows/external doors together with new floor insulation and internal wall insulation (IWI) to the existing stone walls will help the building become more efficient to run and more comfortable to live in.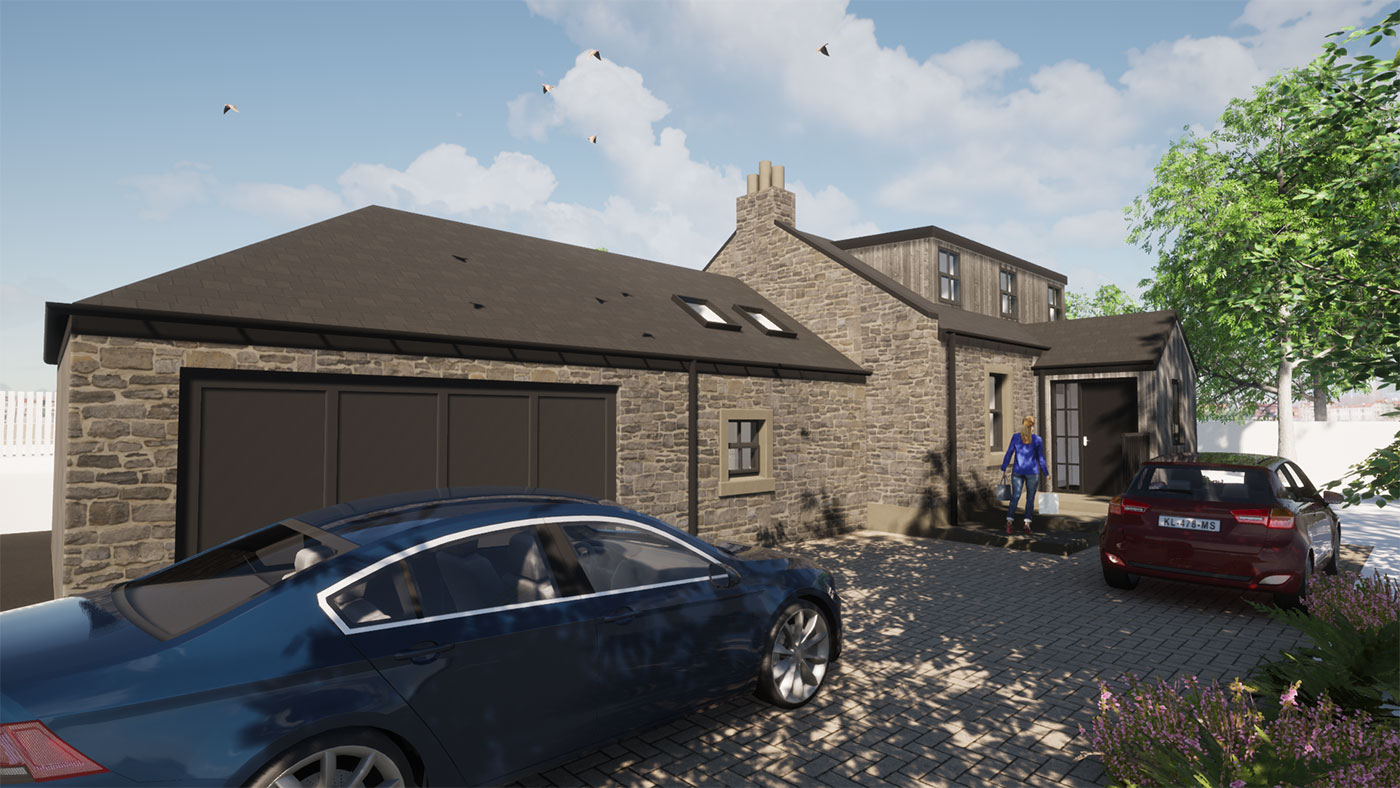 THINKING OF STARTING YOUR OWN PROJECT?
We'd love to hear from you
Get in touch today to arrange a complimentary consultation to discuss your project and the range of services we can offer. Use the following contact form and we'll get back to you as soon as possible, alternatively our email and telephone details are below.